Tea Time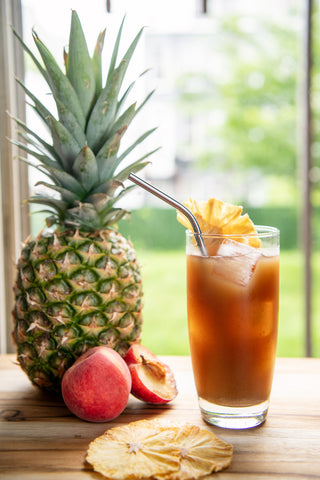 We are so ecstatic to be partnering with Owl's Brew on two cocktails for summer - boozy iced tea - what could be better?
Is there anything that makes you think of vacation more than a Pina Colada?  And the exclusive kit we have has hints of vanilla which makes it more thirst quenching and turmeric which makes it healthy!  (ish).
Or you might want to try the Owl's Brew Citrus Cooler with a lemon mint shrub that melts your mind away to a beach and cool ocean breeze.
Either way, you can't go wrong.  The cocktails are unique.  They are beautiful to look at.  Dream about. Simple to make and a stunner to whip out at your next backyard bbq.
Cheers!