The cocktail kit jigger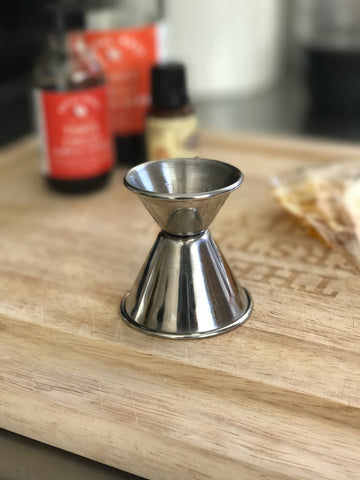 In case you were wondering...we wanted everyone to know that the jigger we include inside the cocktail kit measures 1/2 an ounce on the smaller side and 1 ounce on the other.
So if our recipe calls for 1/4 of an ounce (which many of them do) this means you would fill the 1/2 part halfway.  If you eyeball it too high or low, it's all good. The cocktail will still be delicious.  And you will have made it.  Furthermore, where a recipe calls for 1.5 ounces of your favorite spirit, you can add 3 "shots" of the 1/2 ounce side or you can use one "shot" from the 1/2 ounce and one "shot" from the full ounce.  
Get jigger with it.  Indeed.