A cocktail that's a step up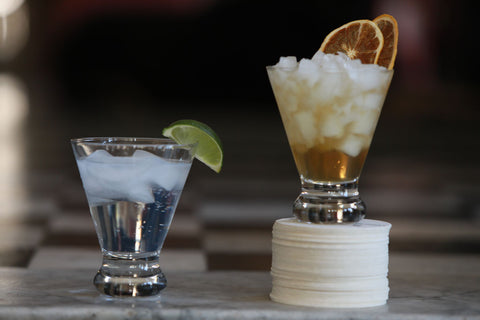 Cocktails that we make at home tend to be simple.  Not time consuming.  And perhaps not even cocktails (I'm looking at you, wine drinkers).  We started Twist Your Spirits to create options.  To make you a hero to your guests, friends, and significant others!  We don't want you to have to settle for the same old soda or tonic and definitely not for a sugar-laced-xantham gum-yellow #5 containing margarita mix.
We get that you want to switch it up.  Everyone does.  And so now, when you switch it up, we encourage you to STEP it up too.  Elevate your cocktail.  
On Cinco De Mayo, toast to new flavors. Toast to unexpected mixology skills born from making just one unique cocktail (or all 8). Toast to being with friends. Toast to Fri-yay.  Toast to healthcare while we still have it.  
Cheers!